MLSJet.com
Prime MLS Services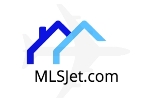 MLSJet.com Cross Qualifications/Preapprovals with Bank of America
If you have a buyer for your property but are unsure as to their qualifications.
MLSJet.com strongly encourages you to seek a 2nd opinion before accepting an offer, also commonly referred to as Cross Qualifications, Cross app or Cross Pre-approval.
You may contact Tracy Rudzitis at Bank of America -
Tracy.Rudzitis@BankofAmerica.com
or use any of her links below.